Doctor Whofia!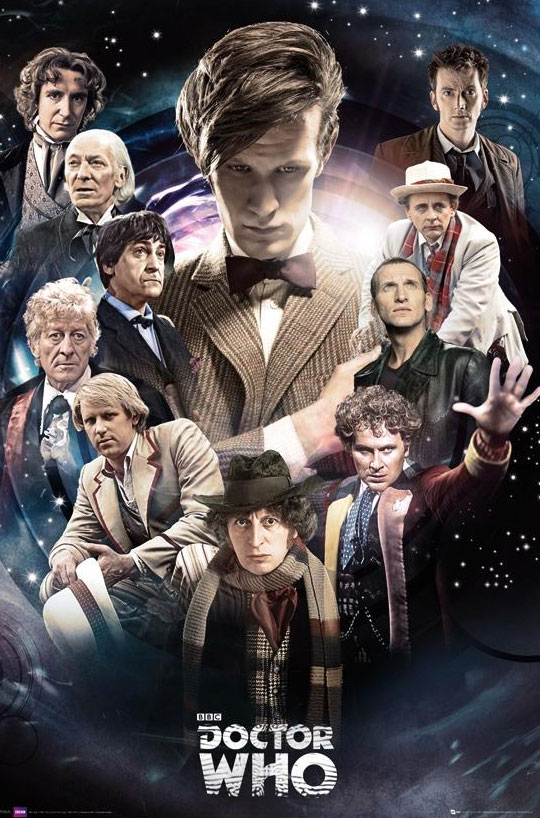 The galaxy is having a costume party. Everyone is supposed to come dressed as some incarnation of The Doctor. As the various masked forms walked around, drank punch, and pretended to be The Doctor, one seemed to be uneasy. This one suddenly broke way from the crowd and fired a gun!

There was a cry, and a figure fell to the ground.

After removing the mask, it was revealed to be Clara Oswin Oswald- by being in the right place at the right time, she had saved The Doctor's life. Again.

But that meant there was a killer, someone who wanted The Doctor dead. And so began a terrifying game of deceit, death, and of course, time travel.
Rules:
1. The Doctor lies.
2. If you sign up, that means you're willing to play. Please don't sign up just to do nothing in the game.
3.
THIS IS IMPORTANT
. If you die, you may not communicate with any other player (even dead players) about the game. Yes, resurrection is very possible.
4. Vote in
red
, unvote in
blue
.
5. RPM sharing and general sending PMs to other players is allowed but discouraged.
6. Cryptography and codes are allowed.
7. Please don't hesitate to ask clarification questions!
8. I will not award players new powers to rebalance the game, but I reserve the right to take away powers from inactive players.
9. The phase with players signing up is D1. The game begins with N1, then D2, N2, etc.
10. Have fun.
11. Don't hack people and stuff, k?
12. (Because twelve doctors) except I haven't seen any of season 8 (or old Who, for that matter), so nothing from the old series and nothing from Capaldi.
Time travel rules:
Feel free to skip over this part. Any time travel powers you have (and nearly every player has some sort) will be explained in your RPM. But if you want to know how time travel is operating in this game, here you go.
There are three types of time travel. Action Reversal, Consciousness Transfer, and Full Travel.
The first type is the easiest to deal with. Action Reversal lets you pick any Night or Day action and redo it. This includes votes. For example, PlayerA protected PlayerB on N3, but PlayerC died. On N4, PlayerA uses Action Reversal to protect PlayerC on N3 instead. This brings PlayerC back to life on D5. Another example is killing; if PlayerA switched from killing PlayerB to killing PlayerC, this brings PlayerB back to life and reverses any action PlayerC has made since the action that was changed. Confusing? Well, it gets worse.
Consciousness Travel allows a player to redo all of their actions beyond a certain point. If PlayerA uses this power on N3 to go back to N1, this means that on D4 (the phase where updates from N3 happens), PlayerA is now on N1. And while other players make D4 actions, PlayerA makes N1 actions. PlayerA moves forward at the same rate as other players; as they make N4 actions, PlayerA makes D2 actions. If someone killed PlayerA on N4, PlayerA remains alive until they reach N4, where they die. Don't worry, there's only one more type to go.
Full Travel is a bit different. Instead of redoing actions, our good friend PlayerA is basically doubled. So let's say PlayerA Full Travels from N3 to D1. On D4, PlayerA appears on D1, the same way Consciousness Travel works. But instead of changing past actions, PlayerA simply makes new ones that have effects that ripple forward. This is obviously the most powerful form of time travel, but it does have a catch. All actions done to PlayerA are assumed to have been done to the earliest version of PlayerA, which means that if someone kills PlayerA at any point on the time line before PlayerA traveled back, all versions of PlayerA die. So be careful using this.
Because of the already complicated nature of time travel, I'm not going to add things like fixed points in time and the time vortex.
...maybe. I might be lying about that. I mean, I'm not going to tell you *everything* about time. That would be silly!
Sign up list:
1. JustM.e (Dalek Emperor, evil)
2. marinadelayne (Weeping Angel, angel)
3. Effervescent (Silence, silence)
4. Dibbles (Amy Pond, good)
5. Mr. E (Rory Williams, good)
6. The Invisible Hand (The Doctor, good)
7. SuperK1 (River Song, good)
8. Superstars111 (Dalek, evil)
9. Jonah.a.barnes (Dalek, evil)
10. Cyberknight (The TARDIS, good)